How to Craft Doll Dresses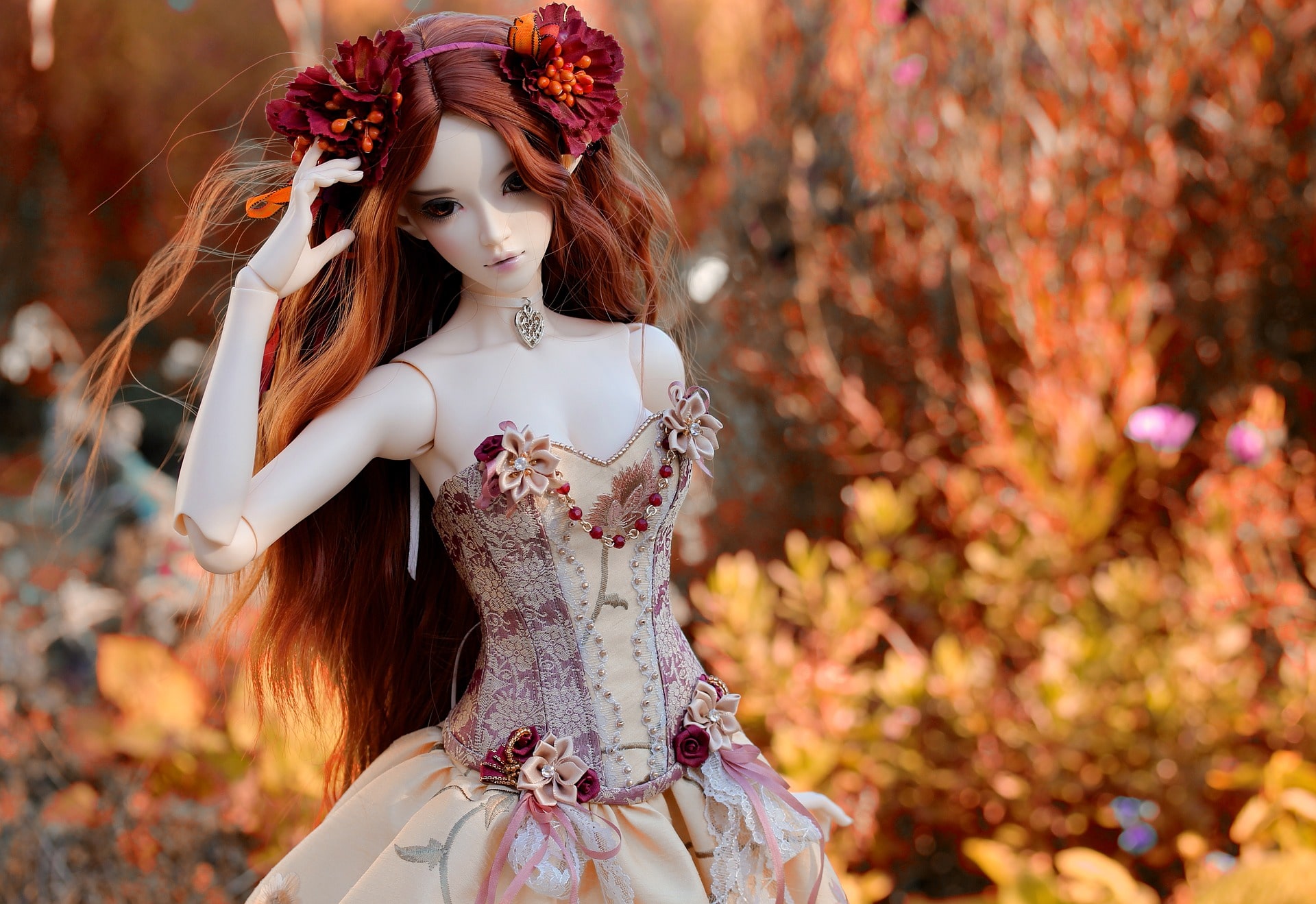 Doll dresses are fun to make. First, however, you must learn the rules for beginners to create quality designs. To start, you will need to consider the fabric. Some people like multi-coloured clothing; however, the clothes must harmonize to deliver quality dresses.
To make sure that you accomplish quality doll dresses, you will need the right equipment and tools. You will need a sewing machine, cleansers, universal needles, including stretch needles, pins, Olfa panel, and a rotary or gyratory cutter. You will also need hand-sew needles, dressmaker scissors, sewing scissors, fabric glue and pen, greaseproof paper for tracing, pencil, measuring tape, lace, ribbons, fasteners, elastic, paper scissors, etc.
Before you get started, you will need to clean your sewing machine. Use "Dust Away," to spray your sewing machine near the bobbin region. You will also need to clean the bar where the needles are installed, as well as the "tension" discs at the top. Once you clear the machine of dust, use a drop of oil.
Now you are prepared to make doll dresses. Before I forget, make sure you have thread, specifically DMC Broder if you intend to make French dresses.
How to trim:
You can use the pintuck method to trim your doll dress. You will need twin needles and a foot that is designed for pin tucking. Set up your machine. The right needle should be clockwise while the left counterclockwise. At the "tension" discs, you should have the left needle threaded on the same side, and the right needle threaded on the right thread. To keep your dresses fresh, you can use starch to spray your dress prior to pin tucking.
How to pin tuck skirts:
When pin tucking skirts make sure, you leave some space.
How to pin tuck sleeves and/or bodice:
Take a square of your fabric and pin tuck it. You can cut out the upper section of the dress or sleeves after. Keep in mind when you start pin tucking for sleeves and bodice, the fabric size is modified or reduced.
If you are not familiar with pintucks, you can tuck your doll dress. To tuck, you merely consider the size and width of your garment. To start you press down, pressing the folded centre. Along the fold and edge of your fabric, stitch the width precisely. As long as you stay consistent within your stitching lines, you will do fine. It would be best if you always started sewing at the grain after pulling a single thread.
After you complete your dress, or near the finish, you may want to consider bows, tassels, smock, or hand-sewn objects. Hand embroidering is ideally used in finishing. Use a range of DMC embroidery to finish making your dress.
Smocking is the added finishing, whereas you use patterns to complete your dress. Silk ribbons, satin single and double ribbons make up a great pinafore, or back dressing.
Tassels are easy to make, yet you will need crochet threads or embroidery threads to complete your mission. You will also need cardboard in which you will need to cut out a part a length longer than your tassel. Use your thread, wound it around the cut part, and continue until you have achieved the thickness you desire. At one end of the part, use the same thread and channel it through the thickness. Next, tie the thread so that it knots and at the opposite end of your part, cut. Do not cut your thread. Now you are ready to make your tassel.
To finish, at the knotted region, convey your thread so that it meets with your tassel. Next, wound another part of the thread about the finish of your tassel a few times. Knot the area so that it is taut. At the finish of your tassel, skid the thread in to fasten your finished work. If the finish necessitates cutting to make sure it is constant, do so now.